For this cannabis strain review I decided to take a bite out of some Mandarin Cookies made by Laurentian Organic under the Tremblant Cannabis brand. The good folks at Laurentian Organic keep an open dialogue with me and provide some very interesting information for consumers. In this case, I've been told that anything under the Tremblant Cannabis brand is not grown organically, it is also initially machine-trimmed, then hand-trimmed only at the end. This is how they can keep this Mandarin Cookies strain at under $8/gram as opposed to the flower under their original LP name. This is a sativa-dominant hybrid strain with THC content that varies between 18% and 23%, this batch came in with 18.9% THC and an insignificant amount of CBD. Below is an in-depth breakdown.
Lineage: Ethos Cookie #12 x Mandarin Sunset R1
Terpene Profile: Myrcene, caryophyllene, limonene
Packaging Details: Packaged on 12/18/2020 and tested/reviewed on 12/24/2020, exactly 6 days later. Lot #CTC20D0006
Pricing Details: Purchased 3.5 grams at the SQDC in Montreal, Quebec, Canada for $27.90 ($7.97/g).
Appearance: 3.5/5
Just visually speaking, this Mandarin Cookies strain came in with some bag appeal. Specifically the fact that there were only 2 nugs, a very big one weighing 2.2 grams and another medium one. The weight was actually at 3.67 grams which is always a plus. Another tidbit I got from Laurentian Organic is that they do not put any nugs smaller than the size of a quarter on the market, they use the smaller bud to make their hash. The flower was textured and multi-colored, cone-shaped and bright green with purple hues and dark orange pistils. It was a little too dry for my liking at 52% RH in the container, especially being packaged only 6 days, the trim was also not the best hence the average score.
Aroma: 2.5/5
Unfortunately it seems that the terps weren't very lively upon first removing the seal from the container, the dryness does not help in this case. There were hints of fruity yet tangy scents however it was mostly muted so I decided to shove it in a jar with a Boveda pack for 24 hours to rehydrate it to the 60% RH levels. The smell was stronger after, the tanginess came out more accented with earthy/somewhat chocolaty? notes. It was quite pleasant, the reason for the average grade is that I want this pleasantness right away without having to re-hydrate myself.
Flavor: 2.5/5
There were some slight fruity flavors floating around on the inhale, with a little tanginess and earthiness left on the palate after the exhale, but it was very minimal. The smoke was quite smooth though, unfortunately the flavors do not make you feel like you're biting into a mandarin cookie.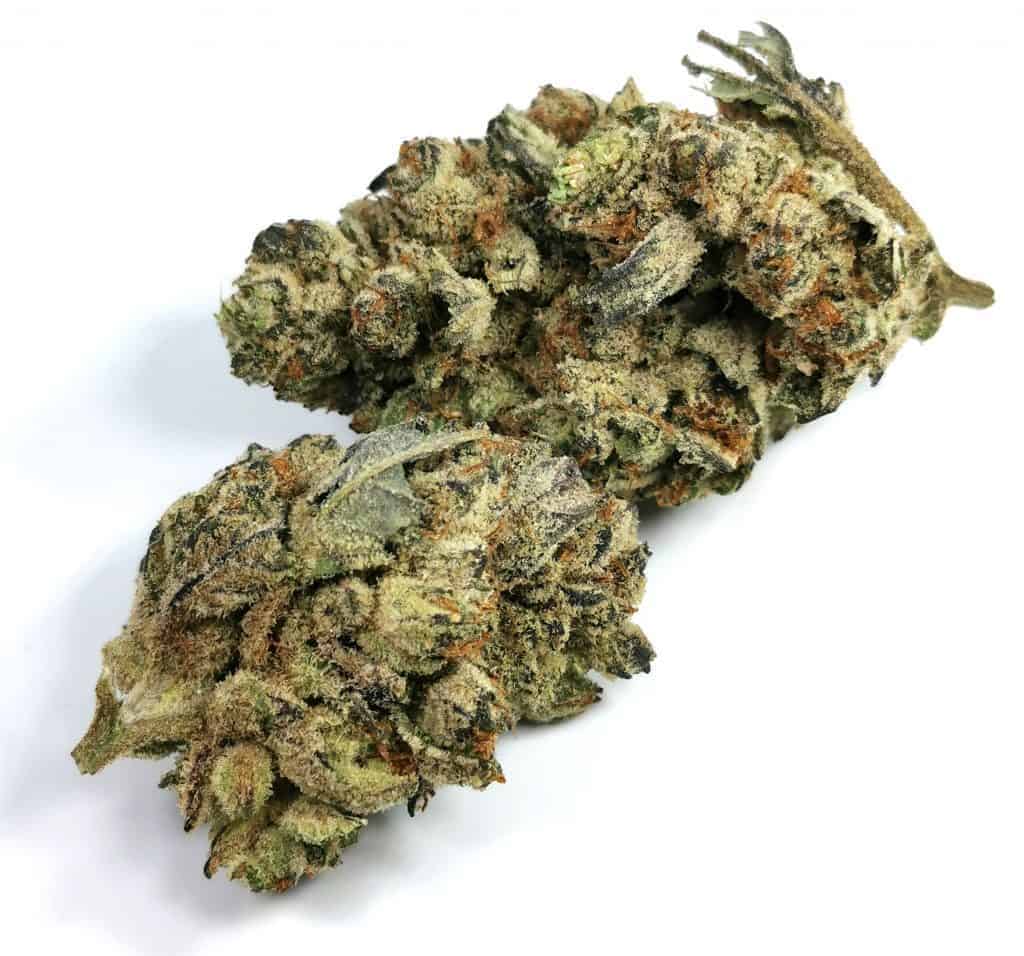 Effects: 4.5/5
Have some of these cookies with your coffee in the morning and you'll be ready to go! This puts you in the right state of mind to conquer the day, the effects are excellent. Euphoric and energizing, it will get you focused on the task at hand or keep the conversation going if you're just chilling. I enjoyed it alot and finished this weed way quicker than I should've!
Overall: 3.5/5
Even though this Mandarin Cookies is not as good as the other 3 products that I've tried from Laurentian Organic (Tremblant Kush, Pink Kush and Ethos Glue), this is still some pretty good flower, especially when it comes to dollar value. Products under the Tremblant Cannabis brand are cheaper at $7.97/gram, and well worth trying! I would recommend this to both beginners and everyday users. Let know know what you think of this strain in the comments below: