As the cannabis industry continues to thrive, more marijuana enthusiasts are venturing into home cultivation, seeking cost-effective solutions without compromising quality.
For the best outcomes, one of the most important is choosing the right seeds. Sadly, many people may instantly be discouraged by the high prices.
However…
If you know where to look, you'll find cheap cannabis seeds that promise exceptional germination rates and potent buds. Read on as we provide you with a rundown of the 15 options worth considering.
Herbie's Seeds
It's almost impossible to talk about cheap marijuana seeds without mentioning Herbie's. From its humble beginnings in the UK, it's now based in the USA. Herbie's offers a diverse selection of affordable cannabis seeds from all over the world.
More than being affordable, Herbie's is also known for giving away free seeds! Your next order might just come with a bonus.
The prices indicated for these cheap weed seeds are for a five-seed pack.
With an almost pure Indica lineage, these cheap seeds will produce plants that boast a strong hybrid vigor from the addition of Thai genes.
The Northern Lights strain is renowned for its potent couch-lock effects, inducing relaxation, happiness, and sleepiness. It's particularly useful for nighttime use and is sought after for managing conditions like insomnia, stress, and loss of appetite.
With THC levels reaching up to 22%, it's a powerful autoflower strain.
The aroma is an enjoyable mix of old-school Afghan terpenes with a fruity taste.
Expect impressive yields, up to 500g/m2, and a short flowering time of around 11 weeks. The plant is compact and bushy, ideal for indoor growers, but also resilient outdoors.
---
Growing these cheap autoflower seeds will produce plants that deliver powerfully sedating cannabis with THC levels of around 22%, perfect for deep relaxation and sleep. The genetics of Kritical Bilbo and Critical Mass contribute to its potency and impressive harvest.
These autoflowering seeds are beginner-friendly, with a hardy plant that withstands pests, mold, and slight environmental changes, providing up to 500g/m2 of dense, trichome-covered buds.
Indoor heights reach up to 1.1m, and the strain matures in just 11 weeks.
Whether you're a novice or an experienced grower, BCN Critical XXL Auto seeds promise a rewarding and tranquil experience.
Enjoy the sweet, citrusy flavors and a pleasing lemon taste when smoking.
---
A Sativa-dominant strain, the plants produced by these cheap cannabis seeds come with robust genetics inherited from the legendary AK47.
Expect top-quality flowers with dense, potent buds and unusually heavy harvests.
This feminized auto-flowering strain lives up to its parent's reputation, producing up to 450g/m2 in just 11 weeks from seed.
Suitable for both beginners and experienced cultivators, AK420 Auto thrives with 20-24 hours of daily light and responds well to the screen of green (SCRoG) technique.
With a final height of 1.3m indoors, this strain delivers a hazy, uplifting, and relaxed high, complemented by fruity, diesel, and citrus aromas. It's an excellent choice for socializing and offers anti-anxiety effects for medicinal users.
---
If you're looking for cheap marijuana seeds that can produce dense, oversized buds and minimal leaves, Big Bud is worth considering.
Its lineage includes Northern Lights, Skunk #1, and Afghani, bringing about deeply relaxing Indica effects, perfect for bedtime or relaxation.
With a remarkable yield potential of up to 550g/m², it matures in just over 10 weeks, making it a highly efficient choice for commercial growers.
Big Bud Auto thrives in various environments, tolerating slight fluctuations in temperature and humidity, and responds well to high-stress training (HST) techniques like topping and ScrOG for maximizing yields.
---
Super Skunk marijuana seeds offer a sturdy and robust feminized autoflower strain with impressive yields of dense, swollen buds.
Its Indica-dominant genetics combine Skunk #1 and Afghani, resulting in a strong body high that's uplifting and relaxing. With THC levels reaching 22%, the effects are potent and long-lasting.
When planting these Super Skunk pot seeds, expect potential yields of up to 450g/m². With an automatic flowering time of 75 days from seed and a manageable height of around 1m, this strain is a reliable and stress-free choice for growers.
---
Discover the captivating world of Amnesia Auto Seeds, where a true psychedelic euphoria awaits.
With a THC rating in the low 20s, this potent strain lives up to its name, delivering mind-warping effects.
Derived from Amnesia Haze, this strain inherits its highly cerebral high and sweet flavors from a combination of Thai, Hawaiian, and Afghani genetics.
Amnesia Auto marijuana seeds boast generous yields, making them a top choice among autoflowers.
While it thrives in hydroponic setups, it's also a robust plant capable of flourishing in any medium, making it an enjoyable grow for cultivators of all levels.
---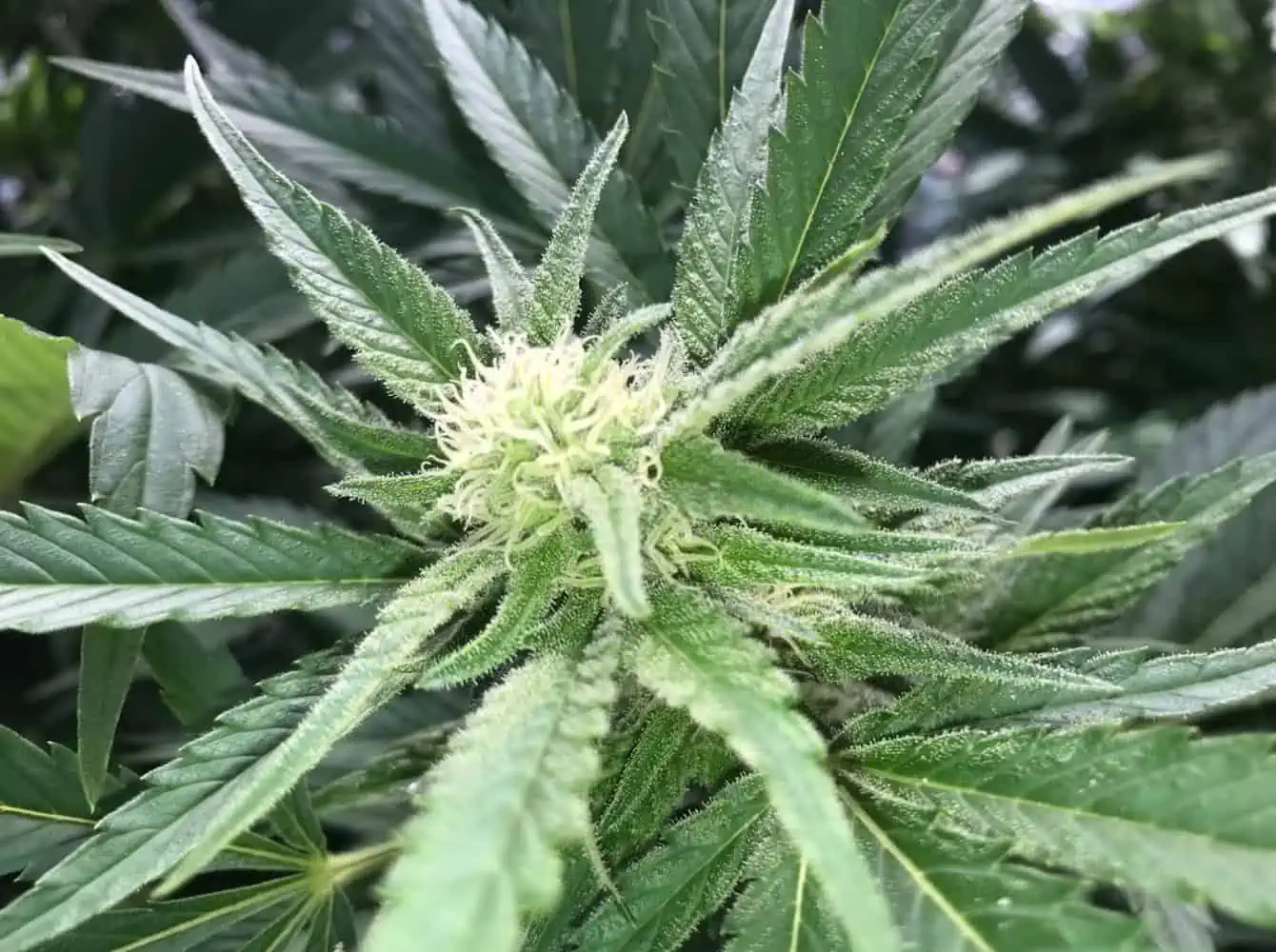 Kera White Thunder is a feminized cannabis strain, boasting a delightful fusion of Afghani and Skunk genetics that result in a pungent earthy aroma and a robust growth pattern.
Despite her short stature, she compensates with rapid growth and a potent high.
This Kera White Thunder which is a fast-growing strain completes its cycle in just 8 weeks, producing dense, crystal-coated flowers that are resistant to mold and pests due to their high resin content.
Ideal for beginners, growing these feminized seeds is straightforward. It is resistant to most pests and diseases, which can make maintenance a breeze.
---
Introducing Pure Kush feminized seeds, a remarkable pure Indica strain with an ancestral lineage hailing from the rugged terrains of the Hindu Kush mountains.
Renowned for its resilience against pests, mold, and harsh weather, these feminized seeds flourish best in temperate, dry Mediterranean climates and indoor environments, where it truly shines.
Despite the modest stature, Pure Kush feminized cannabis seeds reward growers with bountiful yields that reach up to 550g/m2 indoors and an impressive 700g/plant outdoors in a remarkably short 45-55 days.
Boasting around 22% THC content alongside subtle hints of CBD and CBG, Pure Kush induces a profoundly relaxing, sedative, and almost narcotic body buzz, perfect for unwinding during evening hours.
---
Auto Purple feminized cannabis seeds showcase a pure Indica strain with robust landrace genetics and a low-profile bushy structure, inducing calming and sleepy effects.
Its distinctive flavor profile blends pungency with subtle nuances, alluring Purple strain enthusiasts.
Originating from the Afghani mountains, these cheap feminized seeds rapidly complete their life cycle in just 50-60 days, allowing multiple indoor grows per year.
With 16% THC and low CBD, it offers a mellow experience, combatting sleep disorders.
The pungent aroma of Auto Purple carries hints of sage, lavender, and plums, while the smooth smoke leaves an earthy aftertaste.
---
Auto Ghost OG feminized cannabis seeds produce a strain that masterfully combines the best of Colorado Ghost OG and Auto OG Kush, resulting in a unique and potent plant that matures remarkably fast.
A dream for beginners, the feminized cannabis seeds thrive with minimal effort, boasting a resilient genetic lineage that practically grows itself.
With a quick 65-75 day life cycle, it yields approximately 400 g/m2 of beautifully manicured buds, thanks to its ideal bud-to-leaf ratio.
Standing at a compact 1.2m indoors, some Low-Stress Training (LST) easily manages the extensive side branching of these feminized cannabis seeds.
Emitting a delightful aroma of earthy pine and citrus, Auto Ghost OG delivers a powerful body high, perfect for medicinal use to alleviate aches, pains, and stress, leaving you relaxed and uplifted.
---
I Love Growing Marijuana (ILGM)
Whether you're looking for cheap feminized cannabis seeds or their auto-flowering counterparts, ILGM has you covered. More than seeds, ILGM also provides growing guides to help you achieve optimal results.
One of the best things about ILGM is the company's germination guarantee. If they don't germinate, provided that you followed all instructions, they will send free seeds.
The prices indicated for these cheap weed seeds are for a five-seed pack.
This hybrid marvel fuses Colorado Ghost OG and Auto OG Kush, promising swift and potent buds.
With up to 19% THC, White Widow delivers an uplifting, creative, and euphoric buzz, ideal for sparking conversations and enhancing creativity.
Novice growers of these feminized cannabis seeds will adore this strain for its simplicity and resilience, reaching an average height and flowering within 8 to 9 weeks.
Indoors, yields can reach 18 oz per plant, while outdoor cultivation under direct sunlight produces even more bountiful results.
Embrace the White Widow's earthy, pungent, and spicy aroma, and savor the joyful, relaxed effects of this award-winning strain!
---
Embrace the captivating Sunset Sherbet feminized cannabis seeds, an Indica-dominant hybrid descended from Girl Scout Cookies and Pink Panties strains.
With THC levels up to 21%, this delightful strain induces a long-lasting full-body high, while its delightful taste, reminiscent of sweet sherbet, uplifts your senses.
Sunset Sherbet is a low-maintenance plant, thriving indoors and outdoors in sunny, mild Mediterranean-like climates.
With resistance to mold and mildew, these feminized cannabis seeds are ideal for beginner growers. Indoor cultivation yields up to 8 ounces per plant, while outdoor growth can reach up to 11 ounces per plant.
---
Photo from ILGM
Introducing the delightful Blueberry Autoflower seeds, a harmonious blend of Afghan indica and Thai sativa strains.
With 80% indica dominance, this strain ensures a relaxing experience without overpowering sleepiness, thanks to the balancing presence of sativa genetics.
Reaching a compact height of around 32 inches, Blueberry Autoflower still yields impressively, making it a perfect choice for both indoor and outdoor cultivation. This auto-flowering gem doesn't rely on seasonal light changes, flowering within just a few weeks.
Ideal for beginners, these cannabis seeds will flourish indoors and outdoors, offering relatively high yields without taking up much space. Growing outdoors allows for mid-summer harvesting, and with careful timing, multiple quick harvests are possible.
---
Offering a delightful 45/55 Sativa-dominant strain, the Jack Herer cheap seeds will grow plants that provide a clear-headed high and a plethora of happy emotions.
Known for its calming and relaxing effects, Jack Herer is highly sought after for treating various physical and mental conditions, including nausea caused by cancer treatments.
Growing Jack Herer autoflower plants is a breeze, even for beginners, as they thrive both indoors and outdoors in dry Mediterranean climates.
With THC levels reaching up to 20%, these compact plants produce high-quality buds that are resistant to common diseases, making them a dream to cultivate. Autoflowering capabilities allow for a quick transition from vegetative to flowering stages, enabling a faster harvest.
---
Amnesia Haze is an 80% Sativa-dominant bud that delivers a clear-headed high, inducing a sense of calm and relaxation.
The origins of Amnesia Haze autoflower involve a blend of Indica roots from Afghani and South Asian origin and sativa roots from Thai, Hawaiian, Jamaican, Cambodian, and Haze origin.
Amnesia Haze marijuana seeds take around 10 to 14 weeks to flower, yielding approximately 5 ounces per square meter indoors and up to 15 ounces per plant outdoors. Its compact size, reaching heights of up to 26 inches, makes it ideal for small spaces.
---
Choosing Cheap Cannabis Seed
When you buy cheap cannabis seeds, it's crucial to keep a few important factors in mind to ensure a successful and satisfying cultivation experience
Type of Seeds: Autoflowering vs. Feminized
Understanding the difference between autoflowering and feminized cannabis seeds is essential.
Autoflowering seeds automatically transition from the vegetative stage to the flowering stage based on their age, regardless of light cycles. They are ideal for quick and easy growth, making them suitable for beginners and those seeking multiple harvests per season.
On the other hand, feminized cannabis seeds produce only female plants, eliminating the need to worry about male plants pollinating females and reducing overall yields. These are well-suited for those aiming to maximize bud production and avoid the complexities of sexing plants.
Reputation of the Seller or Breeder
Choose a reputable seller or breeder to ensure quality cannabis seeds. Look for well-established companies with positive customer reviews and a track record of delivering reliable genetics.
Trusted breeders often provide detailed information about their strains and genetic lineage, instilling confidence in the product's authenticity and performance.
Promotions
Keep an eye out for promotions, discounts, and free seed offers from reputable seed banks. Many sellers provide free cannabis seeds with purchases or special deals on select strains. Utilizing these promotions can save money and allow you to try new varieties without additional cost.
By the way, Herbie's seeds sell worldwide. You'll find the best marijuana seeds in Australia and in many states of the U.S.
Check Seed Characteristics
Before making a purchase, thoroughly review the seed characteristics, including THC levels and CBD levels, plant type (Indica, Sativa, or hybrid), flowering time, and expected yields. This information will help you select a strain that aligns with your preferences and cultivation goals.
Consider Your Growing Environment
Choose cheap marijuana seeds well-suited to your growing environment. If you plan to grow indoors, compact and manageable plants may be preferable.
For outdoor cultivation, select strains that thrive in your local climate and provide robust resistance to common pests and diseases.
Read Customer Feedback
Reading customer feedback and reviews before you buy cheap weed seeds can offer valuable insights into the performance and traits of specific cannabis strains. Learning from others' experiences can help you make informed decisions and avoid potential pitfalls.
Buying Cheap Weed Seeds Online vs. In-Store: Making the Right Choice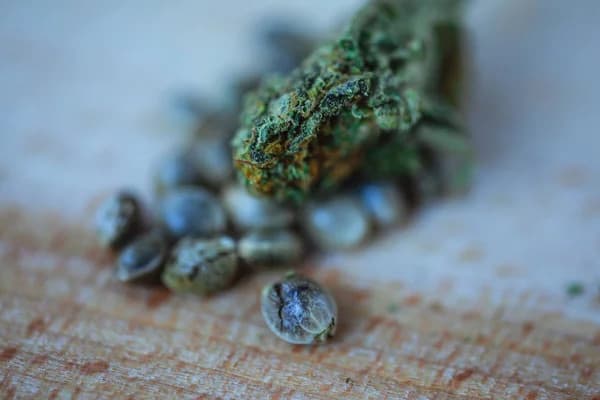 Photo from Deposit Photos
When it comes to purchasing cheap weed seeds, growers have the option of buying them online or from physical stores. Both avenues offer advantages, but buying online tends to outweigh the benefits of in-store purchases.
Wide Variety of Options
Online seed banks provide a vast selection of cannabis strains from different breeders and regions. You can explore various genetics, flavors, and effects, allowing you to find the perfect cannabis seeds that match your preferences and cultivation goals.
In-store options may be limited due to space constraints and the availability of stock.
Convenience
Buying cheap weed seeds online offers unparalleled convenience. You can browse and purchase seeds from the comfort of your home, eliminating the need to travel to physical stores.
Additionally, online purchases save time and effort, as the seeds are delivered straight to your doorstep.
Discreet Packaging
Reputable online seed banks ensure discreet packaging, protecting your privacy throughout the ordering and delivery process. This is especially important for growers in regions where cannabis cultivation is not fully legalized.
Customer Reviews
Online sellers often feature customer reviews and feedback on specific cheap weed seeds, providing valuable insights into the performance and characteristics of the seeds.
Customer feedback available on online platforms empowers growers to make informed decisions based on the real-life experiences of other people.
Competitive Prices
Online stores usually offer more competitive prices due to the absence of brick-and-mortar overhead costs. With discounts, promotions, and free seed offers, growers can save money and get more value for their investments.
Global Reach
If you want access to cheap weed seeds from all over the globe, buying online is your best bet. This diversity enables growers to experiment with unique strains that may not be available locally.
Conclusion
Growing weed can be overwhelming, especially for beginners. More so, many people are discouraged by the belief that marijuana seeds are expensive. However, if you know where to look, you can find cheap seeds without compromising quality.
Herbies and ILGM are two of the best platforms where you can find cheap cannabis seeds. They offer a diverse selection from various breeders around the world at tempting prices. They also have different promotions, including free cannabis seeds on some packages.
FAQs
Where can I find cheap cannabis seeds?
You can find cheap cannabis seeds at Herbies and at I Love Growing Marijuana (ILGM). They're two of the most reputable online seed banks offering a diverse selection of high-quality weed seeds.
Why are some cannabis seeds expensive?
Some weed seeds are expensive because of the seller. In addition, it could also be because of their premium quality or characteristics, such as high THC levels.
How can I save money when buying marijuana seeds?
A good way to save money when purchasing cannabis seeds is to buy them in bulk. You might also want to look for sellers offering free seeds. More so, watch out for special deals and promotions.