For this cannabis strain review, I tried out some  Monkey Glue  that's made by  Good Supply.  The name is pretty cool; outside of that, the whole experience was somewhat below average for me. This  hybrid  strain has anywhere between 12% and 22% THC  and an insignificant amount of CBD; this batch specifically came in at  15.41% THC.
It's interesting because, based on consumer reviews, it seems like people actually really enjoyed this.
For the terpene profile, the dominant terpene is caryophyllene, with secondary and tertiary terpenes being humulene and myrcene.
I have not found any lineage information on this strain for the moment.
Packaging Details: This was package 02/03/2020 and tested/reviewed on 03/29/2020, exactly 55 days after being packaged.
Pricing Details: Purchased 3.5 grams for $19.70 at the SQDC in Montreal, Quebec, Canada. ($5.63/gram)
Appearance: 1.5/5
I always read reviews on goods that I'm going to review to get a little bit of perspective, and this Monkey Glue was full of positive ones, so when I opened up the bag, the disappointment slapped me in the face.
First of all, there were many little leafy, bad looking pop-corn buds all over the place. Second, the dryness was out of control; I had to (very carefully, so the nugs don't break) place weed in a jar to check the humidity content; it was at 32%, which is WAY too low.
The visuals were somewhat OK, nothing too crazy or unique here, leafy green buds with some trichomes.
Aroma: 1/5
Unfortunately, the terps seemed like they were dead on this strain. I rehydrated the weed for 24 hours to bring it up to 62% humidity, and it still smelled like nothing, a tiny herbal touch. Once bid up, not much changed.
I don't want to use the whole "you get what you pay for" excuse here because I've tried out a few strains with comparable price points that were actually good.
Flavor: 1/5
Like the aroma, unfortunately, the flavor on this strain does not have much to offer, seems like the terps didn't survive this one. There is a very subtle herbal flavor on the inhale, and not much but earth and nothing more on the exhale and the after taste, quite disappointing.
Effects: 3/5
I know, I know, you're reading this Monkey Glue strain review and it sounds like the worst weed in the world. I wouldn't say the worst, I've just tried WAY better, however this aspect was actually quite pleasant for me. The cannabinoid content in this specific batch was actually quite low at 15.41% THC, and I enjoyed the light buzz that it gave me.
I found it to be pretty good for the day time as it doesn't really give you that lazy vibe, keeps you energized and focused while taking the edge off.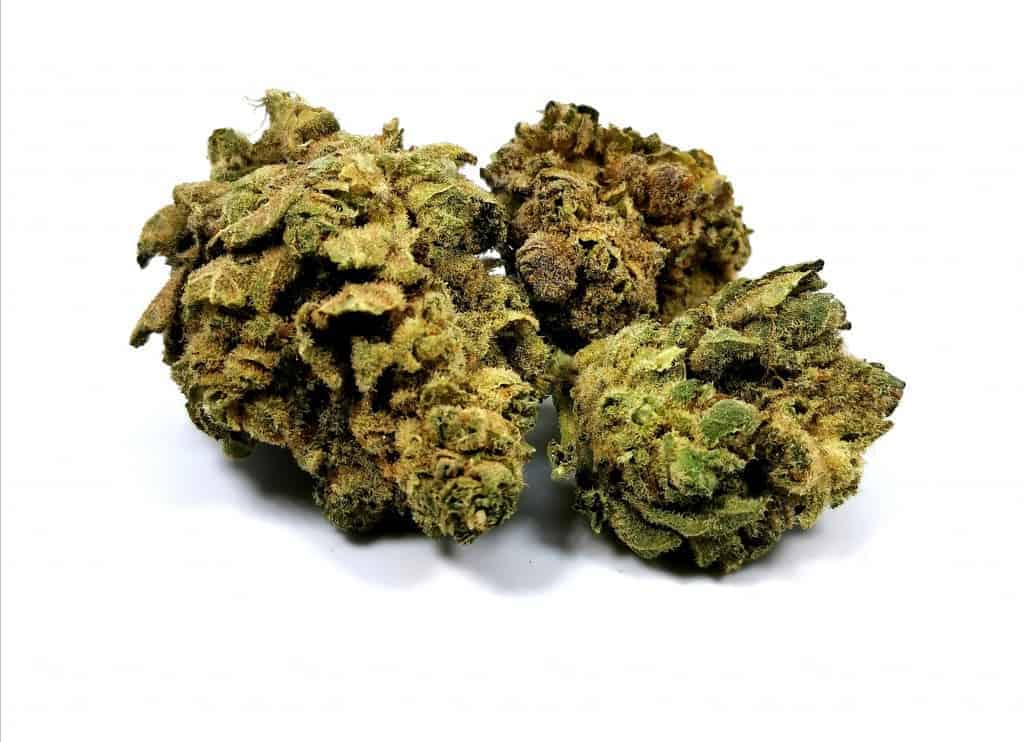 Overall: 2/5
I would be interested in trying out a different batch of this Monkey Glue to see if this was just a "one-off," but based on what I've tried out here, I wouldn't really recommend this to anybody; it's a waste of money in my opinion.
I'm hesitant because of all the positive reviews that I read on this; my experience was pretty bad, as you can see.