For this cannabis strain review, I tried out some Glueberry made by Dubon (High Park Company); it's been a bit of a roller coaster ride with Dubon products, it can be hit or miss, and I found this strain to be average.
When it comes to cannabinoid content, this moderate hybrid cultivar has 17% to 20% THC; this specific batch had 17.6% THC and an inconsiderable amount of CBD.
The Boveda pack inside the container is always a game-changer when it comes to keeping buds fresh for a considerable amount of time, terps remain alive, and it's usually a better overall experience.
Terpene Profile: The dominant terpenes here are caryophyllene, pinene and humulene. There were no exact amounts available.
Lineage: High Park Company used their own Blueberry and Gorilla Glue strains to create Glueberry.
Packaging Details: This was packaged on 02/11/2020 and tested/reviewed on 04/03/2020, exactly 52 days after being packaged.
Pricing Details: Purchased 3.5 grams for $29.30 at the SQDC in Montreal, Quebec, Canada. ($8.37/g)
Appearance: 2.5/5
This batch came in at 54% humidity content, which is around what you should be looking for. As mentioned above, it's because of the little Boveda pack inside, and I still don't fully understand why all containers don't have one; it changes everything. This RH percentage made the nugs keep their fluffy and moist texture.
The colors are more on the darker side; you can see more dark green leaves with many greyish-orange pistils sticking out everywhere, covered by a light sheet of trichomes. Unfortunately, there weren't too many trichome glands still intact. Medium and small-sized nugs came in this container, not too many little pop-corn ones, but not many big ones either.
The trim job wasn't adequate.
Aroma: 2.5/5
The smell was interesting, it was a pretty aggressive scent since the terps were still very alive, but it wasn't the most pleasant. It was a musky smell mixed with sweet berry and spicy kush notes. Like a mix of wet socks, squashed berries, and some gasoline, maybe? I know, it's a weird visual. No mold, though; I had to verify because of the musky scent.
Flavor: 2/5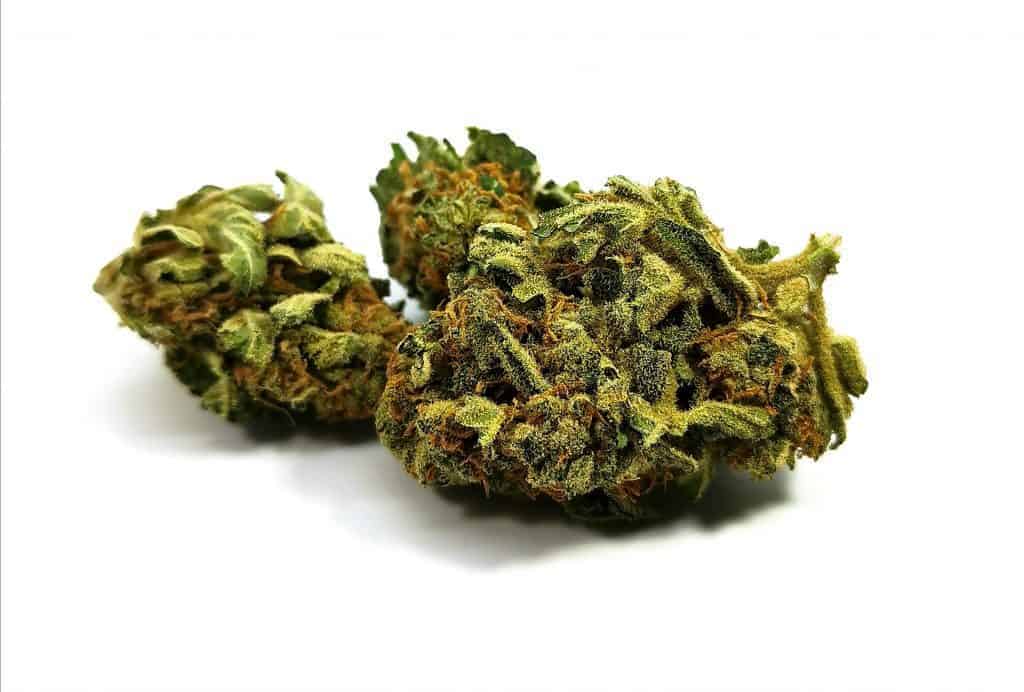 The flavor itself wasn't too bad; sweet and herbal flavors filled the palette on the inhale, with some berry undertones on the exhale and the aftertaste. The reason for the low score is that this wasn't the smoothest smoke at all.
Every time I lit up a joint, there was a lot of coughing involved, dry and scratchy throat; that doesn't happen too often with weed that comes in this fresh, so it was a little off-putting.
Effects: 3.5/5
I am a big fan of the effects that this strain emits; it's right down my alley. The cannabinoid content was on the lower side on this, but not too low.
The effects were euphoric and very relaxing; I smoked this during the day and at night time by myself and enjoyed it both times; it kept me focused, energized, and happy while still knocking me out when the time came to do so.
Overall: 2.5/5
I think this little cultivar that High Park Company created is all right, I've had the worst, and I've had way better. Although Alien Dawg and Ultra Sour are more suitable options for beginners and everyday smokers. My favorite aspect of this entire Glueberry strain review was the effects.
I would recommend this to both beginners and everyday users just off that alone. Based on my research, it's the most important part for consumers, so don't get put off by that smell too much!
If you've tried out some of this Glueberry, let me know what you think in the comments below.